Bioness NESS L300 Foot Drop System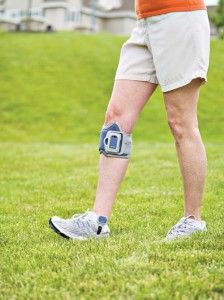 Breakthrough technology to help stroke and brain injury survivors gain lost mobility is now a reality at SWAN Rehab. SWAN is among select facilities in the country to offer this sophisticated therapy to patients with foot drop.
The NESS L300 neuro-rehabilitation system is a revolution in Functional Electrical Stimulation technology designed to help patients walk.
It uses wireless communication to "talk" to its components which eliminates cumbersome wires and allows the clinician the ability to fine-tune settings while the patient is actually walking.
The L300 is appropriate for foot drop from a broad range of conditions, including stroke, traumatic brain injury, multiple sclerosis, cerebral palsy and incomplete spinal cord injury.
SWAN Rehab personnel fit and train patients on the L300.
For further information go to www.bioness.com/L300_for_Foot_Drop.php.