Study Opportunities
L300 Users Needed For Research
Looking for stroke survivors to participate in research
Falls are one of the most common medical complications in stroke survivors. Falls are associated with significant disability, long and difficult rehabilitation. Our primary objective is to understand what causes falls, identify those group of stroke survivors who are more likely to fall, and develop interventions to prevent falling.
If you decide to participate in this study, you will be asked to walk/stand on a treadmill and we will record your movements in order to find out how you maintain your balance in different conditions. This study will be conducted in Human Mobility Laboratory (PEBE 158 on ASU tempe campus) and will take approximately 2-3 hours. You will be
compensated $50 for your participation.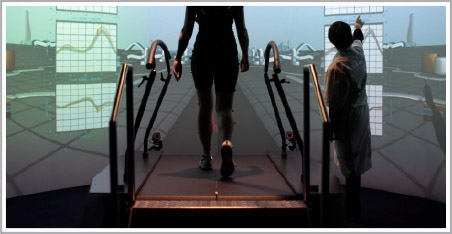 Participants must meet the following criteria:
Subjects must be able to walk independently for at least 5 minutes without stopping.
Subject must weigh less than 300 lbs.
Subjects must be over 18.
Subjects cannot be pregnant.
For additional information, please contact:
Masood Nevisipour: mnevisip@asu.edu
Marziyeh Rahimitouranposhti: mrahimit@asu.edu
Phone:

(480) 747-2932

&

(480) 738-9066
Parkinson's Disease
A clinical research study is underway, evaluating an investigational study drug for adults with Parkinson's Disease who are experiencing a decline in memory and thinking.
Qualified participants will receive study related care and investigational study drug at no cost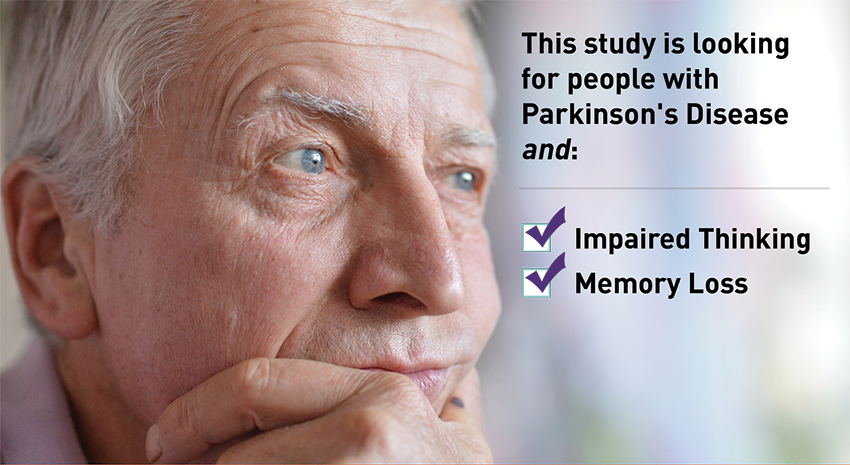 (866) 446-4135

---
Walking Economy and
Parkinson's Disease
Looking for research participants for a study titled:
Configurations of the Six Minute Walk Test for people with Parkinson's disease: Do the number of turns matter?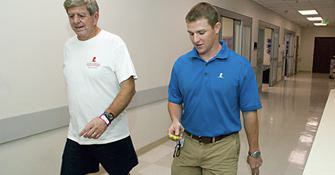 Participate in two 1-hour sessions on the A.T. Still University campus in Mesa, Arizona
---
Our records show that you may still have some arm weakness due to a stroke that occurred more than 9 months ago but fewer than 10 years ago.
I am writing to inform you that Perseverance Research Center is participating in a new clinical trial that aims to improve arm function after stroke. We are looking for volunteers to undergo a six-week session of intensive rehabilitation therapy. There will be three sessions each week, each session of rehabilitation therapy will last about one hour. The therapy sessions will include traditional rehabilitation exercises, but the patient will receive nerve stimulation while they are performing the exercises. In order to receive this stimulation, patients are implanted with a device called a vagus nerve stimulator. It is similar to a cardiac pacemaker, but the stimulation lead is attached to the vagus nerve in the neck. Evidence from prior clinical trials suggests that paring vagus nerve stimulation (VNS) with rehabilitation can increase the rate at which the brain relearns tasks. Vagus nerve stimulation is not a new therapy, it has been used to treat epilepsy for over 20 years. This clinical trial has been labelled the "VNS stroke trial".
Participation in the "VNS stroke trial" is entirely voluntary and all trial related expenses will be covered. If you are willing to learn more about this clinical trial please contact the person below. It is important to note that there is a list of inclusion and exclusion criteria for the trial, so you may or may not be eligible and we will need to conduct an in-person screening visit at some point. Please mention the "VNS stroke trial" when you contact us and we look forward to hearing from you.
Contact Info:
Brandon McCravey, Laura Christians or Nicole Hank
Telephone - 480.471.6132
Email: info@prcresearchaz.com
We sincerely appreciate your consideration.
Thanks.
---
Chronic stroke survivors needed for research
The effects of Assisted Cycling Therapy on motor and cognitive function
Assisted Cycling Therapy is a novel and promising stationary exercise modality, which has shown to improve motor and cognitive function in Parkinson's disease patients and people with Down syndrome.
How the study works:

4 visits total to our lab:

1st Visit: During the first visit, you will be screened and your motor function will be tested.
2nd - 4 Visits: A number of cognitive and motor function test batteries will be administered before and after a 20-minute stationary cycling session.

Each visit will last approximately 1 - 2 hours.

You will receive a $25 gift card per visit = $100
The ability to walk is not a prerequisite for this study
Contact Us:

Principal Investigator:
Simon D. Holzapfel
E-mail:
simon.holzapfel@asu.edu
Phone: (423) 329-3038

Co-Investigator:
Dr. Pamela R. Bosch
E-mail:
pam.bosch@nau.edu
Phone: (602) 827-2436

Hour Location:

ASU's Downtown Campus
Arizona Biomedical
Collaborative Bldg 1
425 N. 5th Street
(Northeast corner of VanBuren and 5th Street)
Phoenix, AZ 85004
---
Program in Physical Therapy-Phoenix Biomedical Campus
Northern Arizona University Physical Therapy Researchers are seeking people who have had a stroke to participate in a treadmill walking study.
This study will measure improvements in fitness as a result of walking at preferred and faster speeds on a treadmill.
Participants will be asked to train twice weekly for 10 weeks in the Physical Therapy laboratory on the Phoenix Biomedical Campus: 435 N. 5th St, Phoenix, AZ 85004.
Participants will also be asked to walk at home once per week, and will be given a heart rate monitor and step counting device to monitor walking.
This is a great way to get exercise and improve your walking endurance!
Free parking is available on our campus for participants.
To participate you must:
Have had a stroke at least 6 months ago
Have weakness or paralysis in one of your legs
Be at least 18 years old
Have no other medical conditions that prevent you from walking on a
treadmill with support for at least 15 minutes at a time
If you or someone you know may be interested, please contact me via phone or email:
Pamela Bosch, PT, DPT, PhD
Pam.Bosch@nau.edu
(602) 827-2436
Thank You!!